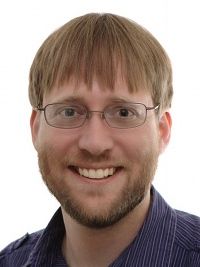 Warren du Plessis
Dr. Warren du Plessis received the B.Eng. (Electronic) and M.Eng. (Electronic) and Ph.D. (Engineering) degrees from the University of Pretoria in 1998, 2003 and 2010 respectively, winning numerous academic awards including the prestigious Vice-Chancellor and Principal's Medal.
He has been working in EW and radar since 2006 and is currently a Professor at the University of Pretoria.
Prof. du Plessis is a registered Professional Engineer (Pr.Eng.), a Senior Member of the Institute for Electrical and Electronics Engineers (IEEE), a Lifetime Member of the Association of Old Crows (AOC), Chapter president of the AOC Aardvark Roost Board, and a Member of the Institution of Engineering and Technology (IET).
While his primary research focus has been cross-eye jamming, Prof. du Plessis has also published on issues such as data reduction, cognitive EW, and possible approaches to enhancing EW training.