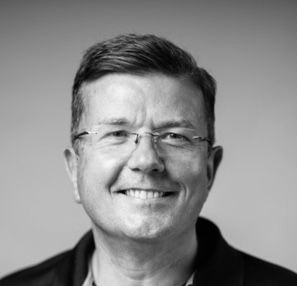 Paddy McAlpine CBE
Royal Navy (Retired). Thinklogical, UK
United Kingdom
Paddy enjoyed a 36-year career in the Royal Navy as a Mine Warfare Clearance Diver and Surface Warfare Officer. He played a central role in clearing sea mines off Kuwait during the 1991 Gulf War and has commanded the Type 23 Frigate HMS SOMERSET and the Type 45 First of Class Destroyer HMS DARING.
He led the multi-nation effort to protect the Iraqi Oil Platforms in the Northern Arabian Gulf and a multi-agency, joint effort to repair the harbour (the island's only means of entry and exit) on Tristan Da Cunha, the world's most remote island.
He was Commander of the United Kingdom's Response Force Task Group, Commander of the Amphibious Task Force and Commander of the UK/Netherlands Amphibious Task Group, deploying to Norway, the Mediterranean and the Gulf
Paddy retired from the Royal Navy in 2018 from a seagoing NATO appointment as Deputy Commander Striking and Support Forces NATO, and as NATO's 2* Maritime Component Commander. He is now a Senior Military Advisor to Thinklogical, a Belden Brand, and a Senior Military Mentor at UK's Joint Services Command and Staff College.