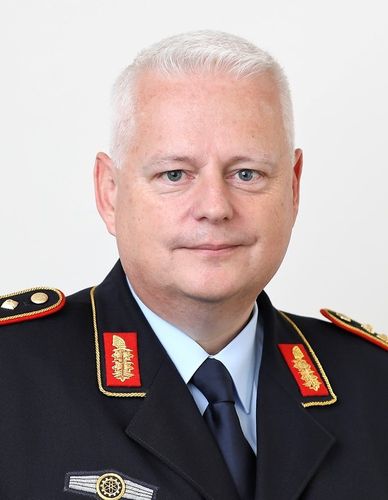 Michael Vetter
Director-General of Cyber and Information Technology (IT)
,
Federal Ministry of Defence, Germany
Lieutenant General Michael Vetter is the Director General for Cyber/IT and Chief Information Officer in the German Ministry of Defence in Berlin since April 2019. Lieutenant General Vetter joined the Luftwaffe as an officer cadet in 1982 and served as a Supply Officer and Squadron Commander in a Tactical Reconnaissance Wing. At staff level he served in various functions such as Assistant Chief of Staff Support in the Luftwaffe Air Transport Command and Branch Chief in the Luftwaffe Support Command. At MoD level he served as Assistant Branch Chief in the Air Staff, as Branch Chief Logistics Plans and Policy at the Joint Staff and as Assistant Chief of Staff for Support at the Joint Staff. From 2003 until 2005 he was the Military Assistant to the Chief of the Air Staff.
Lieutenant General Vetter commanded Luftwaffe Maintenance Regiment 2 in Diepholz from 2005 until 2007 and became the Deputy Commander and Chief of Staff Bundeswehr Logistics Centre in 2009. From May 2013 until December 2013 he served as the Deputy Chief of Staff for Support in ISAF Regional Command North, Mazar-e-Sharif, Afghanistan. From 2012 until 2017 he commanded the Bundeswehr Logistics Centre located in Wilhelmshaven. In 2017 he became the first Vice Chief Bundeswehr Cyber and Information Domain Service (CIDS) and the Chief of Staff CIDS Headquarters. Lieutenant General Vetter holds a Master's Degree in Economics from the Bundeswehr University Munich. He attended the German General Staff Officers Course at the Federal Armed Forces Command and General Staff Academy in Hamburg. He is a member of the Royal College of Defence Studies in London and a graduate from the Defence Resources Management Institute/United States Navy Postgraduate School in Monterey/California. Lieutenant General Vetter is married to Yasmin. They have six children.