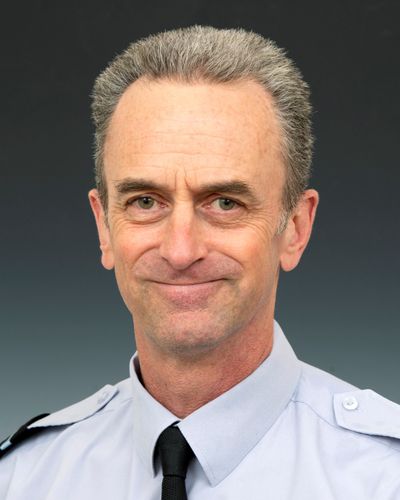 Hugh Smith
Head of Joint Doctrine Development
,
MoD Concepts and Doctrine Centre, Shrivenham, UK
Hugh Smith was educated in Shropshire, sponsored through an RAF Sixth Form Scholarship and an RAF Cadetship and studied Engineering Science at Keble College, Oxford.
Whilst going through flying training, he was "creamed off" to be a first tourist instructor pilot on the Hawk T Mk1 at RAF Valley, finishing as an A2 Qualified Flying Instructor. From there he progressed to the Front Line, flying the Tornado GR1 on 17 (Fighter) Squadron at RAF Brüggen in Germany, where he served 2 tours interspersed by qualification as a Tornado Qualified Weapons Instructor. During this period, he flew over 100 operational missions in support of the Iraqi Southern No Fly Zone and attack missions from RAF Brüggen during NATO operations over Kosovo. Following this, he was posted to RAF Lossiemouth to serve on XV(R) Squadron, where he ran the Qualified Weapons Instructor Course on the Tornado GR4 and was then promoted into a flight commander tour on 617 (Dambuster) Squadron, during which time he conducted operational missions in the Second Gulf War flying from Al Udeid Airbase in the United Arab Emirates.
His staff tours have included Personal Staff Officer to AOC 1 Group (2*) and, following attendance of Advanced Command and Staff Course, a tour as the SO1 (Wing Commander/OF-4) Targeting and Electronic Warfare in the Directorate of Equipment Capability (Theatre Airspace) in the Ministry of Defence. His SO1 command tour was as Officer Commanding Operations Wing at RAF Northolt and from there he served as the Personal Staff Officer to the Commander-in-Chief Air Command (4*). On promotion to Group Captain (OF-5), he served as Group Captain Tornado GR4, overseeing the operational effectiveness, capability development and holistic support of Tornado Front Line operations.
He assumed the post of Deputy Assistant Chief of Staff 1, Capability Development, in Jun 14, responsible for future capability planning, as well as leading force development, wargaming and force design for the RAF. Following an out of area tour as Battlecab Director in the Combined Air Operations Centre in Al Udeid in 2018, where he was responsible for overseeing the real-time execution of air power across the Middle East, he returned to his role in Capability and Force Development. He was promoted to Air Commodore (OF-6) and appointed Deputy Director of the European Air Group on 24 Jun 2020.
Air Cdre Smith is now the Head of Joint Doctrine at the MOD's Development, Concepts and Doctrine Centre at Ministry of Defence, Shrivenham.